Search found 291 matches
by Gentlegamer

June 19th, 2018, 8:12 pm
Forum: Video Games General
Topic: Atari VCS is a scam!
Replies: 27
Views: 1276
GameOfThrones wrote:Remember the Ouya?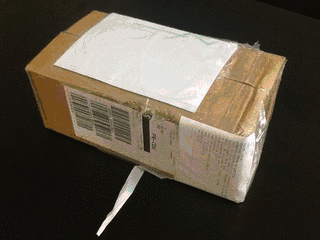 by Gentlegamer

May 1st, 2018, 7:44 pm
Forum: Other Media
Topic: Dungeons and Dragons?
Replies: 6
Views: 1232
The only real D&D was published in the 70s-90s. Here's how you 'build' a character. Roll up stats, choose class and race. Play. When you're 10th level, all the adventures you had is the character's "back story." A first level character is a no body. It's up to you to make a story at th...
by Gentlegamer

April 2nd, 2018, 8:27 pm
Forum: Modern Gaming
Topic: Sea of Thieves
Replies: 11
Views: 1548
As near as I can tell, Sea of Thieves is a good-looking, but terrible streamer bait multiplayer game. Basically the NuMale's Sky of Xbone.
by Gentlegamer

February 9th, 2018, 6:51 pm
Forum: Now Playing
Topic: Monster Hunter World
Replies: 4
Views: 446
ptdebate wrote:The first game that has made an 8th-generation controller impossible to put down. All the depth of the previous games, but so much more playable for newbies. At this point, it's definitely an A+ title.
Sweet! A Bloodborne thread!
by Gentlegamer

January 17th, 2018, 8:34 pm
Forum: Video Games General
Topic: How to play Dark Souls
Replies: 15
Views: 862
This thread has obviously generated a lot of interest and is much-needed. My question is, what does it say about a game that requires a thread like this? Is it a knock against the design of the game? Or maybe the lack of a manual? It says it is an "old school" style of game, where figurin...
by Gentlegamer

January 8th, 2018, 12:34 pm
Forum: Video Games General
Replies: 1
Views: 257
Bloodborne: The Complete Edition just went on sale for $13 on the PSN store. That includes the entire game, plus The Old Hunters DLC. I don't have the DLC, but I have the base game already. The DLC by itself is still $20. What do you guys think? Buy the entire game a second time, digitally, and hav...
---