Retro STrife wrote:
Ah, I see your Sea Wolf, and raise you
BATTLE SHARK!!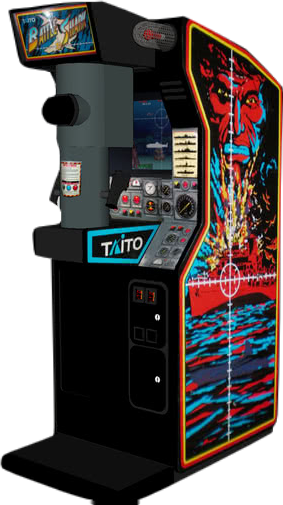 I had forgotten all about that one until I picked up a copy of Taito Legends on the PS2 a few years back. One of my local pizza joints (Mr. Gatti's) had that machine when I was growing up. It was in a small side room that only held about two or three cabinets. Once they got NBA Jam, that room would get crowded in a hurry!
The periscope gimmick worked pretty well, but the game was basically a shoot-em-up, not much different than Space Gun or Operation Wolf. The underwater theme was simply window dressing.