My wife and I were playing this game one night. We got to a good part, and naturally the dog starts scratching at the door. So I put my shoes and coat on, and out we go.
There's this light that I walked him by that really stood out to me on this night. That's because it reminded me so much of the lighting from this game. I felt like I was still playing, like it was a light flickering in a cave (It wasn't flickering, but work with me here). The illusion was promptly shattered by my dog piddling all over the light. Just to illustrate:
Screenshot from the game: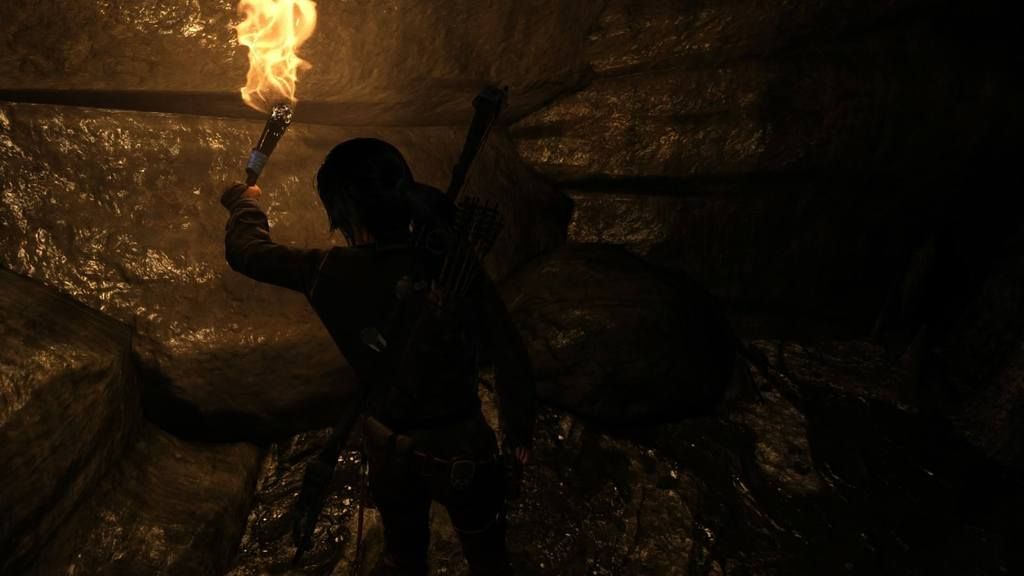 The light:
But that's what stands out most to me about Tomb Raider: Definitive Edition; the lighting is just absolutely fantastic. It really says something when
real life
reminds oyu of the game! Surfaces flicker in unison with whatever flame happens to be nearby. Some more than others, depending on if it's dirt, or a wet surface in a cave. Seeing the sun set on the ocean is spectacular, and on the PS4, you can see a long ways away. At the time I first played it, I was absolutely floored by how great it looked. You can say it's what I had in mind when I pleaded with my boss to let me run to Gamestop to reserve the PS4.
The gameplay is fun, and intuitive. Like Zelda, there are things to accomplish even when you have completed the main quest. My wife and I both grasped the controls fairly quickly, and the combat is so much fun. Since I tend to get nauseous with first-person shooters, I'm glad that they showed Lara the whole time for that, and, well, the obvious. Shhh, don't tell my wife!
This is a fantastic game, and I recently started playing it again since I need to get my mind off of the upcoming MLB 15: The Show. Games like this see to it that I'll stay sane until then.