Ape Out (Switch)
Posted: March 5th, 2019, 2:44 pm
Here's a game that will sadly probably go overlooked by the general public, but may very well be the best indie game of this year so far.
The first thing that immediately stands out about Ape Out is its graphical style, which arguably does a better job of conveying its surprisingly brutal tone than more realistic graphics would have: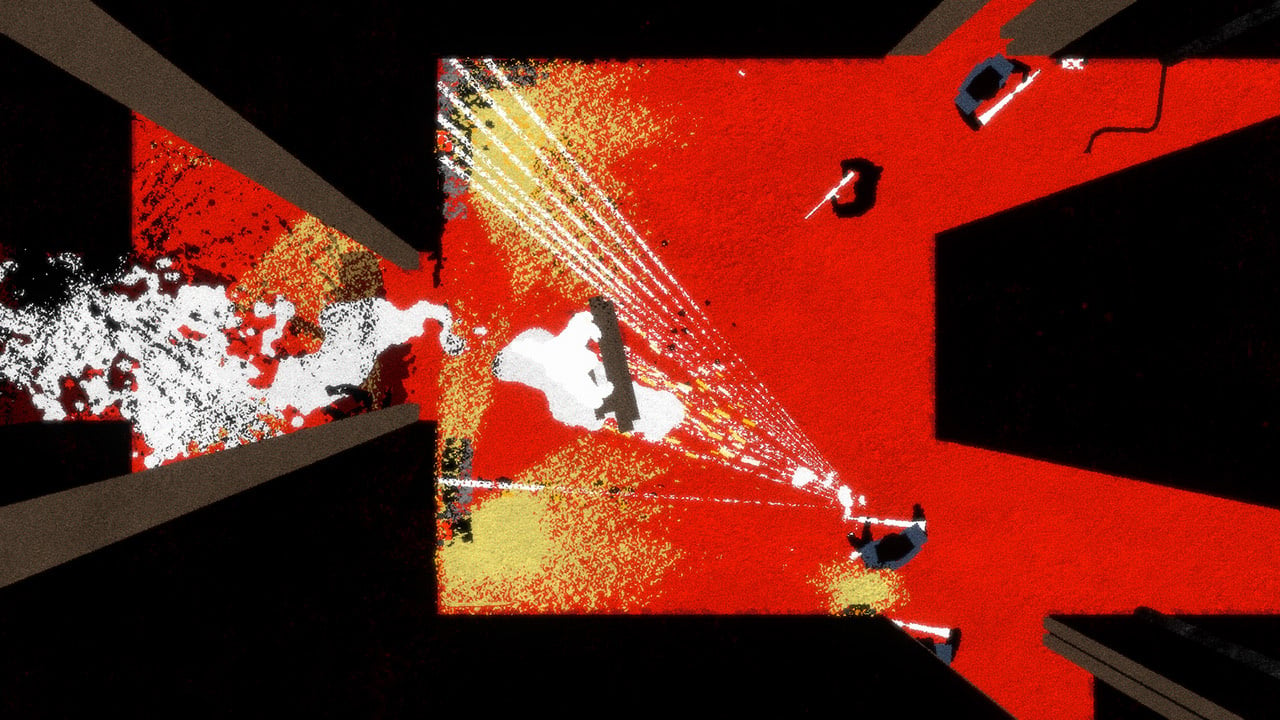 Videos do the game justice far better than simple screenshots, though.
The gameplay and copious violence are reminiscent of Hotline Miami, although your only two means of attack are grabbing enemies and throwing them. In spite of this, it's insane how creatively and ingeniously the game is designed to avoid getting stale and keep you on your toes at all times. The soundtrack deserves special mention for perfectly complementing the action, and I particularly like how the game shows you exactly how far you got in the stage whenever you die.
Although Ape Out is only a few hours long, it puts up a stiff challenge in the later levels and offers replay value with harder versions of the levels and an even more difficult Arcade Mode. Overall, it's an immensely satisfying title that basically came out of nowhere and took me by surprise with its addictive gameplay and outside-the-box approach.