I decided to play this downloadable indie game in the hopes of helping the Critic out with some spooky reviews next month! It's a deliberately old-style survival horror with a fixed third person camera, but no tank controls thankfully.
Right off the bat, I love the atmosphere in this game. Most horror games these days are so predictable it's almost impossible to get scared by them, but something in SoH makes it feel like there could be something hiding behind every corner and closed door. There are no enemies to fight and it almost feels more like a puzzle game than a survival horror. Occasionally you'll he attacked by "the Presence" and you'll have to hide, and I like that hiding isn't an instant solution to get out of danger. You also have to play a quick minigame where you keep your heartrate down while ghostly hands reach out of the darkness and grab at you.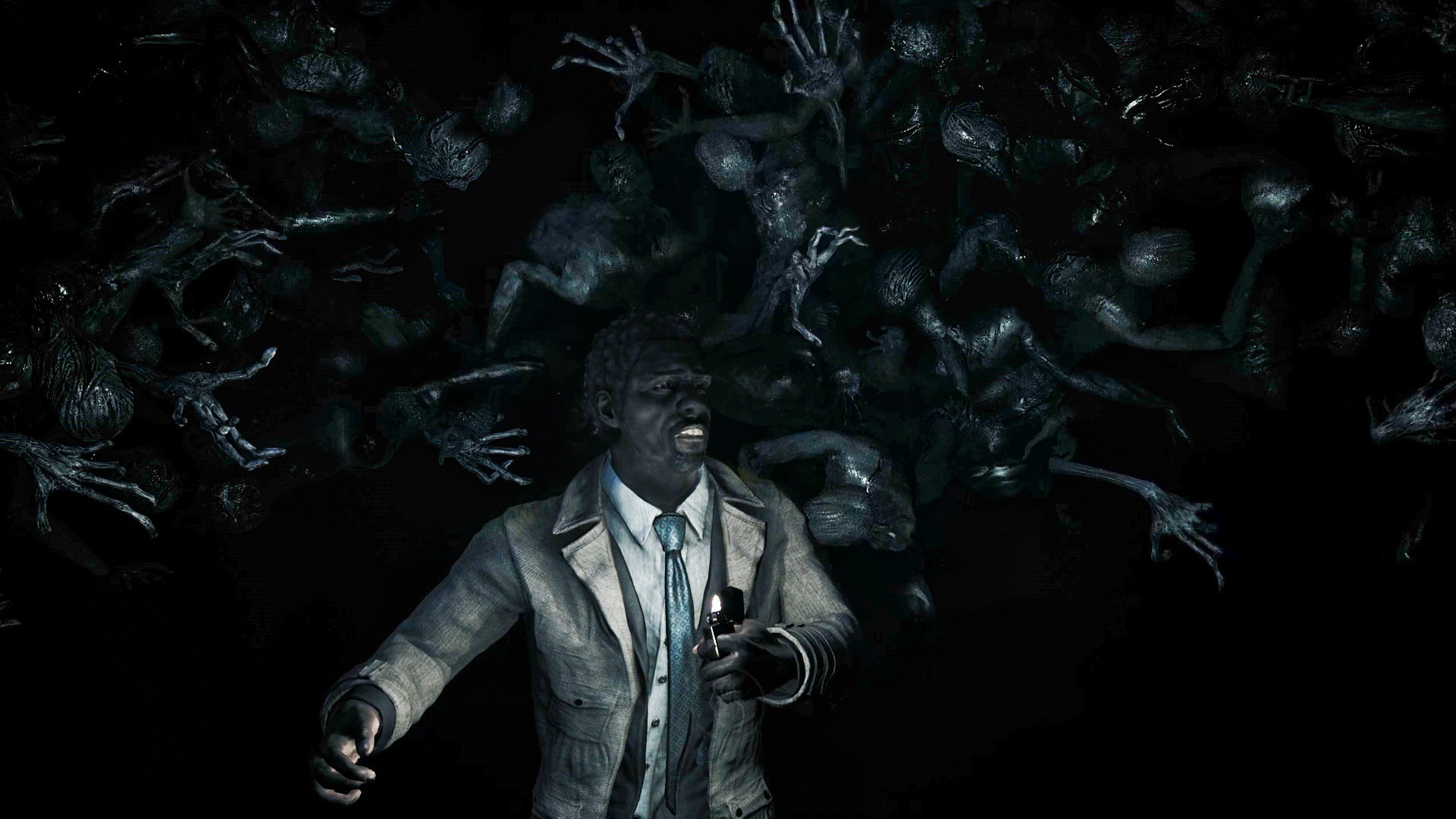 What I'm not a fan of is the insta-death traps. They're pretty rare, true, but when the gameplay revolves around interacting with the environment and finding new items to use on puzzles elsewhere in the level, it feels incredibly unfair when one of those the things you inspect just immediately kills you. I like how when one character dies, they stay dead and are replaced by someone else. It makes their deaths feel more weighty when you can't just respawn and try again after death. But since the cast of characters is limited, you can only die so many times before it's game over and you have to start over--definitely not the kind of mechanic where you "surprise" the player with instant deaths.
Still, I'm really liking the game so far.