The other night I got soused with my neighbor. He likes to go to the Horseshoe Casino quite a bit, and this results in him getting coupons in the mail for their buffet and steakhouse. And they had this picture of a steak fit for a king. I mean, this thing looked so delicious. I drunk-texted my wife to have her drive me to the store so I could get my steak fix that night. Unfortunately she wouldn't, and I had had WAY too much to drink to even consider driving myself. Fortunately we had some Planters peanuts in the back of the cupboard. Yum.
This afternoon, I made an absolutely EPIC New York Strip steak. I tried making one yesterday too, but I messed it up. I overcompensated for the cold, and let my grill get too hot. Got up to around 500º, which isn't good. The steak got too seared and got cooked too fast. As a result, I was eating a tough, well-done, and dry steak. Not to mention that it was a bit under-seasoned. Hey, it's been awhile since I've made steak.
So I tried again this afternoon. Grabbed some McCormick's Montreal Steak seasoning, and once again had a New York Strip. I think the quality of meat was a little better, but I also did a much better job cooking it as well. This time I didn't let the temperature get above 400º, and was very precise on the time I let it sear (Three and a half minutes). And I made sure that I checked it after five minutes of cooking on the top rack after I had it seared. Again, not letting the temperature climb above 400º. It can be hard to tell if it's done or not, but it seemed like it was. So I took it off and let it sit for a couple minutes. Then I took a bite.
Holy cow. This was probably the most tender steak I have ever had. Medium-rare, seared perfectly, and super-tasty. For awhile I was making the perfect steak each time, but recently I had lost my touch. Well, I think it is safe to say that I have it back: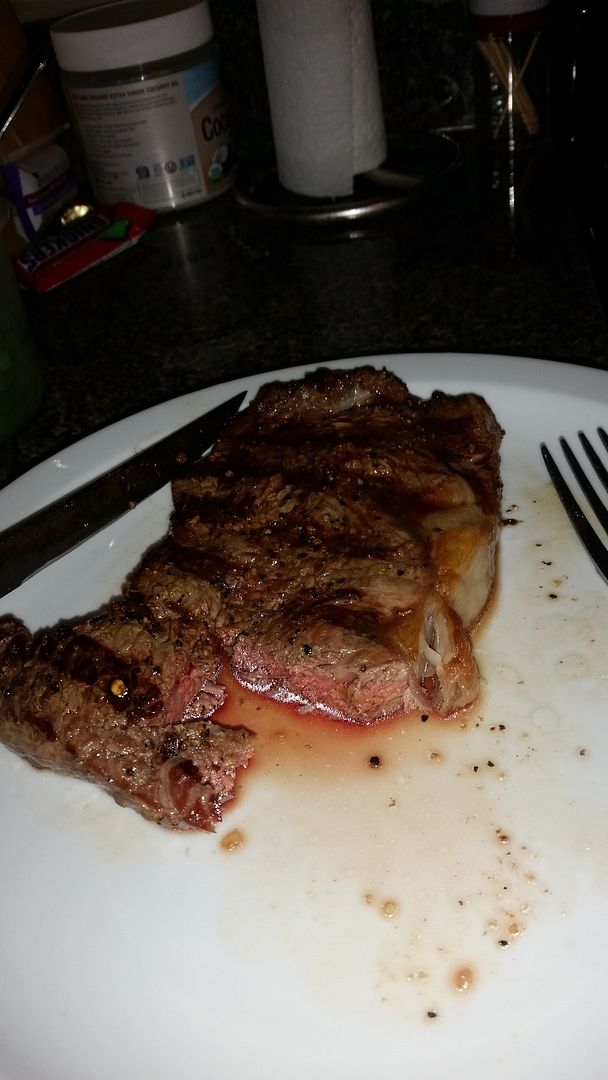 By the way, that's not white powdery stuff, that's a camera flash reflection off of the steak juices. It was so tender that even the camera was impressed!
Sometimes I'm in the mood for different cooking methods. I also love a good pan-seared steak. I even bought a flat surface for my grill because if you cook it inside, it stinks up the whole place. But I have a much tougher time with that it seems: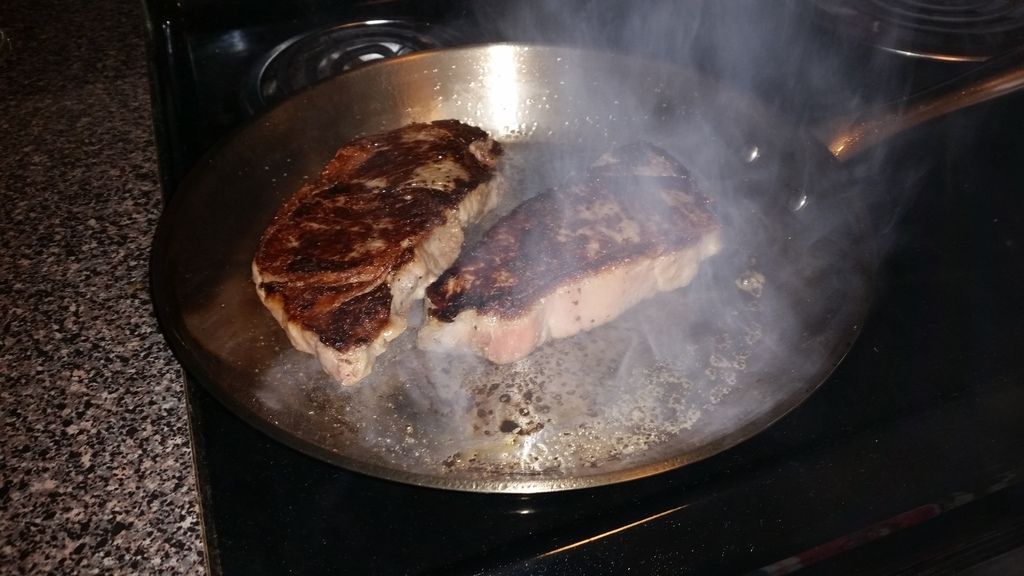 Usually I don't get it as tender doing this. But it still tastes pretty good.
Alright, one more picture: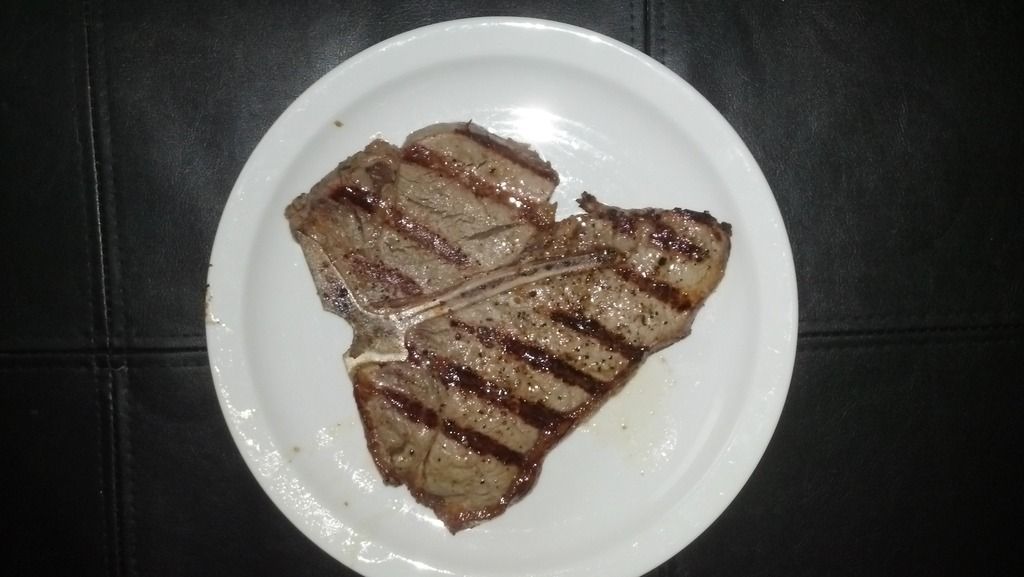 Tomorrow I want to use this A1 New York Steakhouse marinade that's been getting harder and harder to find in the stores. Oh, and another tip, whether it's marinade or seasoning, stay away from anything Chicago when it comes to steak.