If you love 2-player couch co-op or online co-op with friends and family, here's a game worth checking out. I've been playing A Way Out over several nights with my brother online, and felt the game had enough special moments to pass along as a recommendation.
A Way Out is a prison break action-adventure game, with heavy influences from movies and shows like Shawshank Redemption, Prison Break, and Scarface, and games like Uncharted. A Way Out is an experience that must be played with two players. Each player controls one of the main characters, Leo and Vincent, in a reluctant alliance to break out of prison and gain their freedom. Over the course of 6 hours or so, you and your partner will work together through a string of action set pieces, trying to escape from authorities and return to your families on the outside. The gameplay is the game's weakness - it's not coming anywhere near the polish or thrills of Uncharted or other top games. Where A Way Out sets itself apart is with its stories and characters.
The game takes you on an emotional rollercoaster, setting up its characters and then finishing with a twist ending. Ignore the plotholes and you're in for a great ride. It all culminates with one of my all-time favorite final bosses, with a genius way to end the co-op experience. I won't spoil a thing, as the less you know the better. And even if the plot drags in the middle sections, the final chapter is where it comes together and makes up for it.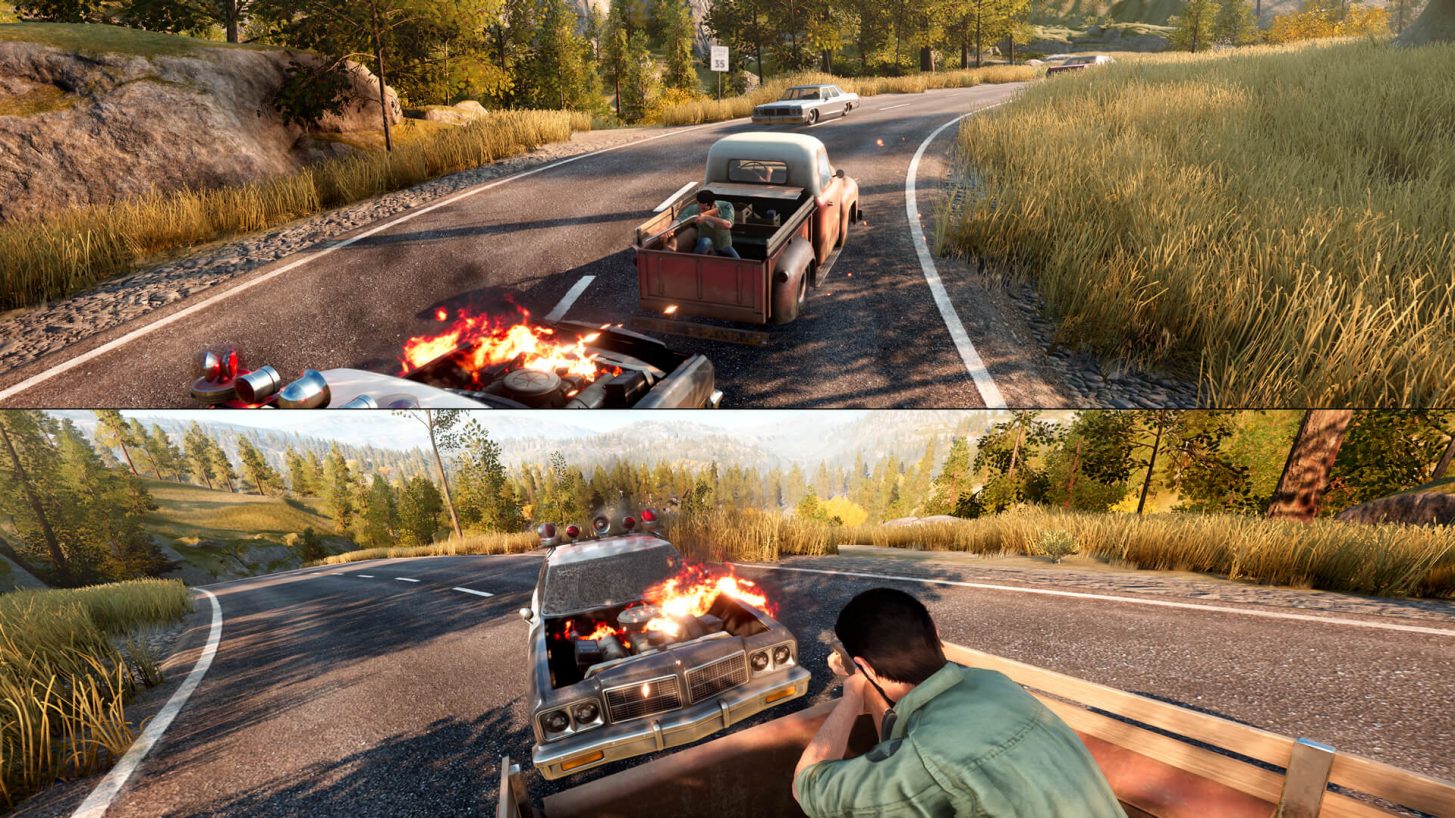 Now, don't let me overhype this game. It's average at best, but differentiates itself by being one of the few "mandatory 2-player" co-op action games on the market, designed entirely for co-op with no single player mode. I was leaning toward a C- for most of the game, but the endgame chapter gives it a big lift to a
B-
. But if you want to play through a solid, emotional action movie with a good friend, check it out. The game packs a stronger punch if you play with someone you know, but works online with strangers too. Either way, perfect for stay-at-home gaming.
A Way Out is available on PS4, Xbox One, and PC. Physical copies were released on PS4, but it is out of print and can be expensive on ebay. The cheapest way to own it is the digital purchase for $30 (and currently on sale for $15 in PS Store). Only
one player
needs to own the game - the other can download the trial version and play along through the entire game for free.