The Atari 5200 .... definitely not portable. That box is huge.
Forget 1080p, many of us began with the retired black and white television. This looks like a modern photo, but it captures the feel.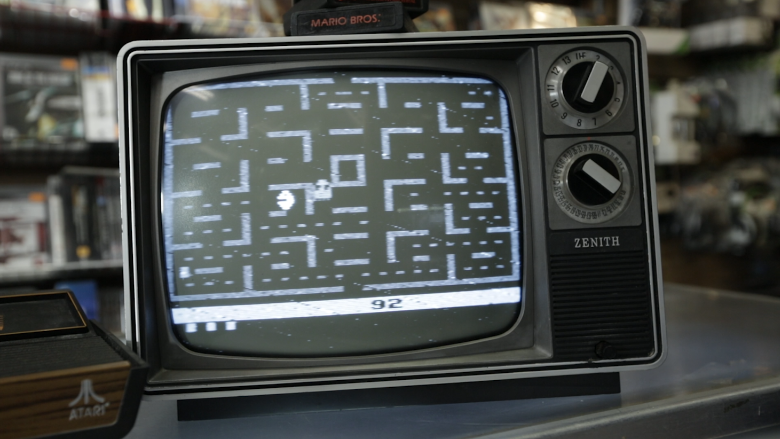 An upside down 2600.
Adults gaming, 1978. Notice the tape deck under the nutcracker. Given the controllers, can we narrow down what they are playing? Also notice the norm was sitting on the floor playing the game close to the console.
A fashionable kid Playing Intellivision basketaball with his dad
Finally, the peak of fashion, Barbie, relaxes with some Intelligent Television herself.