VideoGameCritic wrote:Two more Game Boy reviews for your reading enjoyment. Thoughts?
Good reviews.
For Batman: The Animated Series, you may want to re-review The Adventures of Batman & Robin on SNES as it was once going to be a update port of the Game Boy game, but due to longer development it became it own game acting like a supercharge sequel thanks to the power of SNES here is a comparison.
Game Boy
SNES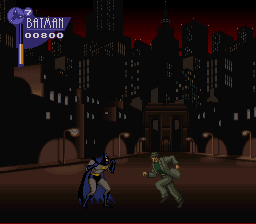 A huge leap, and it was exciting as the hardware identity was obvious back then compared to now.
As for The Lost World: Jurassic Park it actually from THQ not Sega so that why the quality is week in comparison. Thank god THQ Nordic is a lot better then the old THQ.